The rise of the predator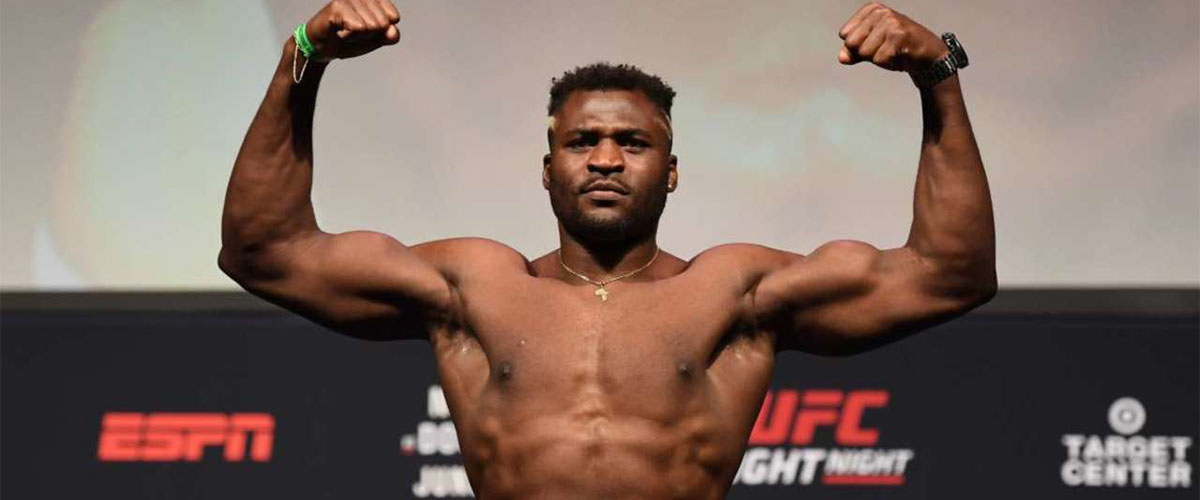 Born in Batie, 1986 in the west the region of Cameroon, Francis Ngannou is a mixed martial arts fighter at the UFC. The current world heavyweight champion has made history, by being the first African to wield such a prestigious title at the UFC. In this edition 100%Jeune probes into the rise of the new world heavyweight champion.
From miner to Francis the Predator Ngannou, the rise to world class Fame and victory was almost impossible. But as Nietzsche will have it, "he who has a why can bare almost any how". With a total mixed martial arts Record of 19 matches, 16 wins, 12 by Knockout, 4 by submission, 3 by decision and 3 losses, the predator remains the most the most scary athlete in the Ultimate Fighting Championships (UFC) with the most devastating Punch.
Ngannou started his Mixed Martial Arts (MMA) career in November 2013 and fought mostly in the French promotion 100% Fight, as well as other regional promotions in Europe. From there, Ngannou made his UFC debut against fellow newcomer Luis Henrique on 19 December 2015 at UFC. A match where he won by knockout in the second round, to end UFC newcomer Curtis Blaydes on 10 April 2016, due to doctor's stoppage, at the conclusion of the second round at UFC Fight Night, he won via technical Knockout.
From that time onward, he won a lot of duels with almost any opponent put on his part. In the highest profile fight of his career, Ngannou has faced veteran Alistair Overeem on 2 December 2017 and Jairzinho Rozenstruik on 28 March 2020 He won them all via knockout in the first round.
Finally, as the saying goes, every worker has a pay day, so did the predator's rematch against Stipe miocic on March 27 2021 has ended him international recognition.
BY Desmond Mbua