Promise as in Jhong Promise Ewo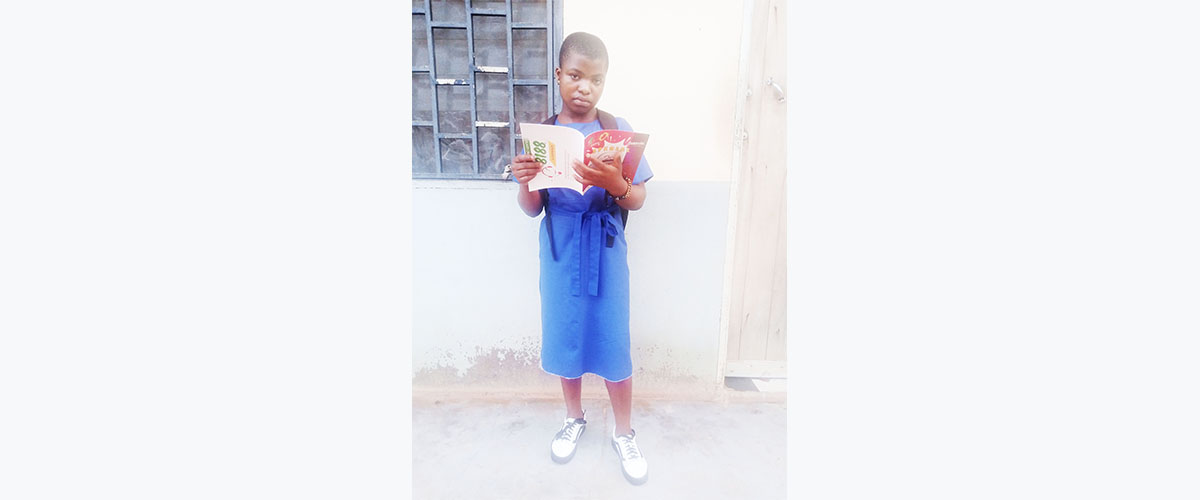 "I know deep down that I have got the talent of teaching in me… the way I teach my juniors makes me love the profession. Thus, I dream of one day becoming a secondary school teacher." Brown in completion, short, and well kempt dark hair: young Promise is a 16 year old form 4 student at the Lycee Bilingue D'application (LBA) Yaoundé. She lives with her parents in Yaoundé Cradat. Being a secondary school teacher is so far the lone aspirations of these young lady.
Music, cooking and selling are her hobbies. She goes to school from Monday to Friday, then on Saturday she hawks "fish-roll" around her quarter. Promise hopes to work harder and be a role model for her younger ones in the future.