Nicki Minaj is back with more colours in her "rainbow" life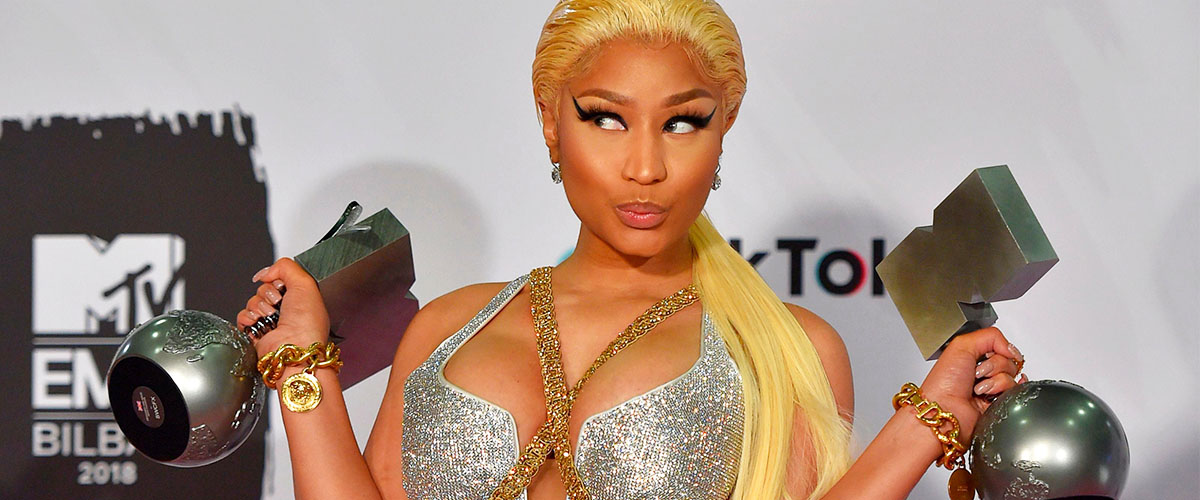 Her latest feature video "Trollz" leaves fans happy with the thought that Nicki is expecting a baby.
Late last year, Nicki Minaj shocked her fans when she declared on Twitter that she was going to "retire and have my family". The rapper later apologised when she realised that she had alarmed her followers. "The tweet was abrupt & insensitive, I apologize babe." she said. The announcement came shortly before the rapper wed her now-husband Kenneth Petty. Her fans were happy for her though but thought she meant no more music for her and that she would not be in the public light from then.
But Nicki Minaj returned with a daring new song 'Yikes' being her first new music of 2020. Calling herself the "fucking Queen" on the track, it came days after Minaj teased the new release in a clip and just a few months after she had announced her retirement from music. Minaj released the "set-up track," as she termed it, at a Pollstar Live event (in February this year).
XXL Magazine reported that before the shock announcement, Minaj had been working on a new album, which she described in an interview as "fierce, fun and unapologetic". She equally cleared worries regarding her "retirement" saying it referred to the question of whether she would release her fifth album, the magazine reported.
"I love music and interacting with fans, so I can't really see taking myself completely away. But I want to be open to other possibilities in my life," she said. "I do believe it is important to become a woman outside of the magnifying glass. I have to make sure that I'm well-rounded as a human being." She was quoted on distractify.com. Talking about being a 'normal' woman, a snap was taken on the set of Tekashi 6ix9nine's music video for "Trollz," which features the 37 years old rapper and posted to her Instagram page, fuelled speculations that she is pregnant. In the photo, Minaj appeared to be concealing a baby bump underneath a pair of high-rise undies.
When she posted the same photo on her account hours later, her sharp-eyed fans started commenting, insinuating her being pregnant. "Y'all notice not one stomach shot NICKI MINAJ is pregnant I'm calling it!!!!!," wrote one fan, while another added," Nicki is deff pregnant #TrollzVIDEO.
"Nicki is really pregnant omg," one wrote, as another fan tweeted, "If Nicki Minaj is pregnant, I'm happy for her. I know she gonna slay out her pregnancy and that's on period."
Source: distractify.com