Potatoes Gratin with meatballs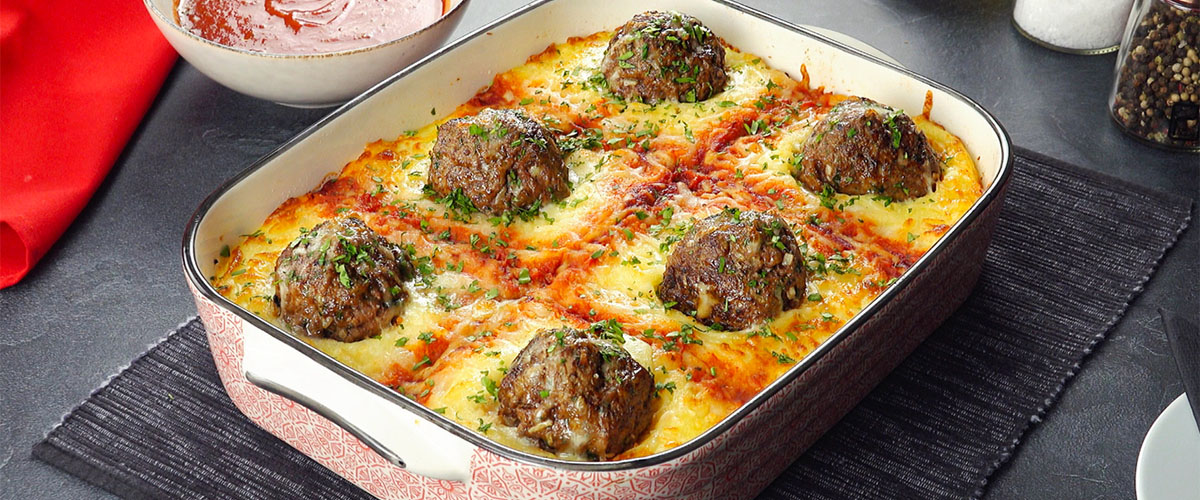 Potato gratin with meatballs is a meal that is easy and sublime. It will whet your appetite and give you enough energy. Here is how to make this delicious food.
Ingredients
600 g of potatoes

300 g minced meat

1 egg

2 garlic cloves, minced

1 C. level tablespoons of flour

Grated cheese

Chopped parsley

Paprika

1 chicken stock cube diluted in boiling water

Salt pepper
Preparation
Peel the potatoes and cook them in a sauce pain filled with boiling salted water for 20 minutes

Drain and cut them into thin slices.

Preheat the oven to 180 C.

In a salad bowl, mix the meat, chopped garlic cloves, parsley, paprika, egg and flour, knead well with your hands to obtain a homogeneous mixture.

Shape the stuffing into small balls.

In a previously buttered baking dish, place the potato slices in successive layers.

Spread the meatballs on top and sprinkle with grated gruyere.

Pour the chicken broth up to the brim then season with salt and pepper.

Cover the dish with aluminium foil and bake for about 35 minutes, watching the cooking.
Serve hot, and enjoy!!!