Les émissions Facebook 100%jeune live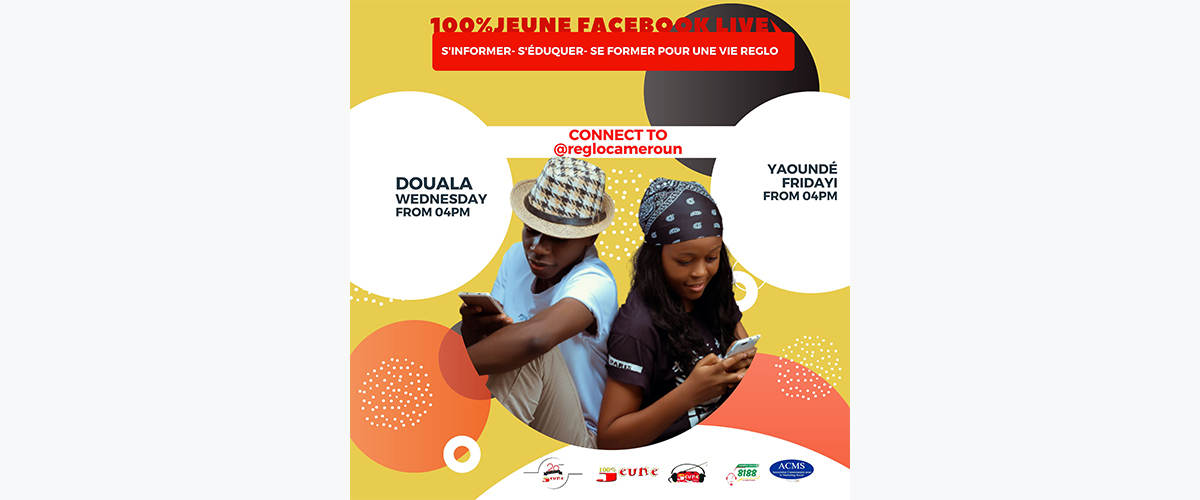 Every week we have Facebook Live programs in Douala and Yaoundé. The presentation is done by two young ladies in the both regions. In Douala the Facebook Live is broadcast every Wednesday at 4pm and in Yaoundé every Friday at 4pm too.
These Facebook Lives are aired on our Facebook page @Reglocameroun revolving around a particular theme on reproductive and sexual health like all other pillars of 100%Jeune. Each region tackles the team differently but doesn't deviate from the main objectives of the main theme
Our Facebook Live programs welcomes experts on the particular subject matter, youths and even youths who will like to showcase their talents in painting, singing, rapping and what have you.We equally have slots like "japap" and games with lots of gifts to be won.
What you waiting for? Catch us live this week Wednesday or Friday at 4pm!!!!