Homemade Grape Juice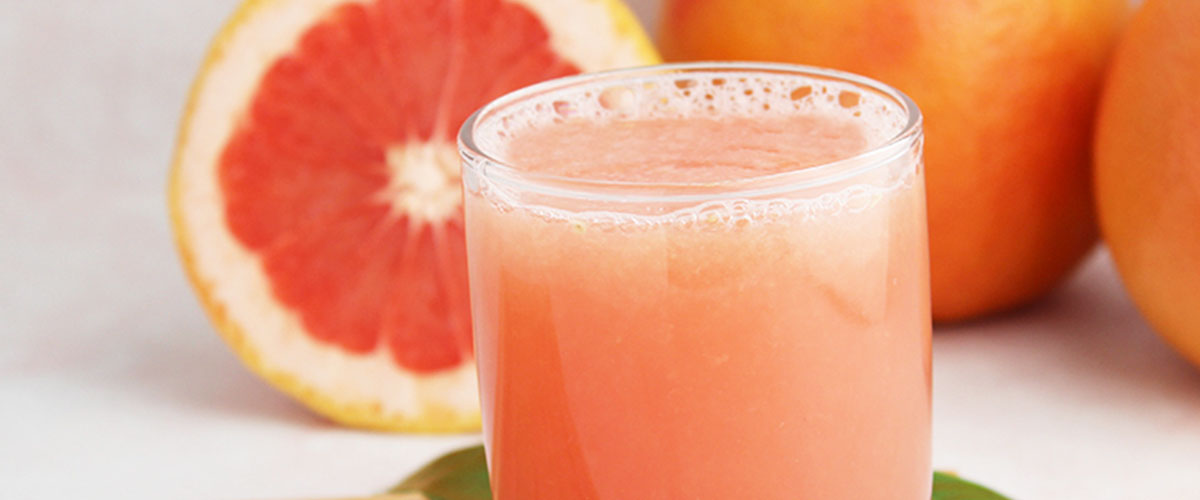 Grapefruit juice is a super yummy juice with several health benefits which ranges from keeping our immune systems healthy and strong and prevents cancer, asthma, digestive issues, colds and flu. This is the procedure to make your homemade grapefruit juice.
Ingredients
1 large grapefruit

1 cup cold water

Few drops liquid stevia or 1 teaspoon honey (optional)
Instructions
Peel the grapefruits round off.

Cut the grapefruit into quarters.

Put the grapefruit into the blender and blend.

Add one cup of cold water.

Add the stevia or honey to reduce the juice's bitterness.

Now blend at 'Liquefy' for one minute at high speed until the mixture is thoroughly liquefied.

Serve in a tall glass.

Drink your fresh homemade grapefruit juice within 15 minutes so it does not lose its vitamins.
End your holiday season with taste!!!