Homemade cupcakes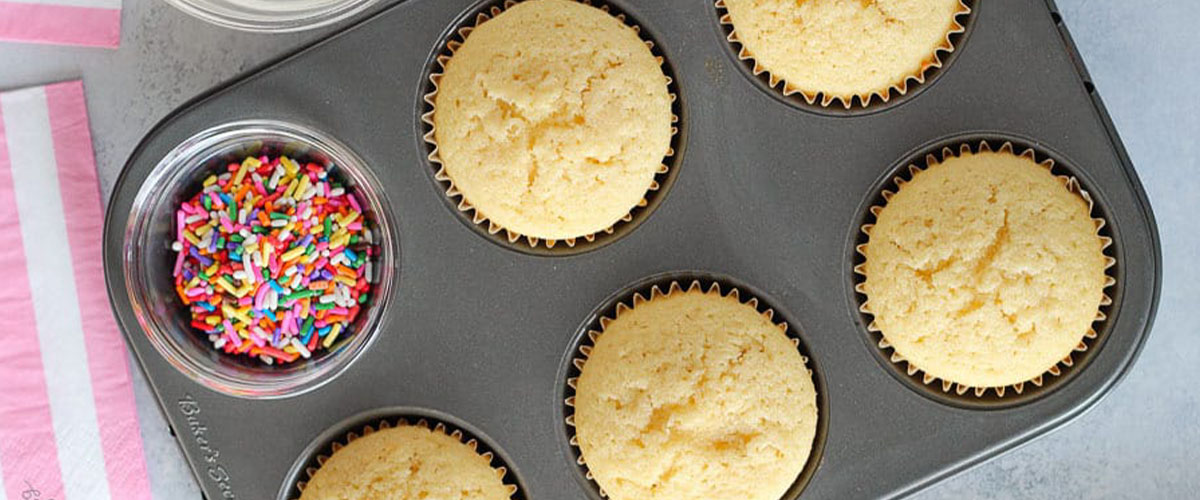 Cupcakes are all the rage and honestly, they are one of those desserts you need to have in your repertoire. The easiest homemade cupcakes in the world are fluffy and moist with simple vanilla frosting.
Ingredients;
½ Cup unsalted butter, at room temperature, cut into cubes.

1¾ Cups all-purpose flour

1 cup granulated sugar

2 ½ Tea spoons baking powder

¼tea spoon salt

1 large egg

1 cup milk

1 tea spoon vanilla extract

4 teaspoon unsalted butter at room temperature.

2 cups icing sugar

2 tea spoon milk

½teaspoonvanillaextract
Instructions;
Preheat the oven to 375F.

Place the butter in a large mixing bowl or the bowl of a stand mixer and sift the flour, sugar, baking powder and salt over top. Blend slowly together over medium-low speed until mixture resembles pebbles.

Add in ½ cup of milk and the egg, mix on medium until the flour mixture is completely moistened and the egg has been incorporated.

Add the remaining milk and vanilla and mix until just combined. It's ok if there are some lumps in the batter.

Place the paper liners in your muffin tin and fill the cupcake liners about ¾ of the way full.

Bake in the centre of the oven for 18-20 minutes or until a toothpick inserted into the middle comes out clean. Remove from the oven and allow to cool before frosting.

In a small bowl, beat together butter, sugar, milk and vanilla until light and fluffy. If frosting appears too thick, add an additional teaspoon of milk, if it appears too thin, add a little more powdered sugar.

Frost the cupcakes using a butter knife. Top with sprinkles and decorate to your liking and enjoy!!!!!!!!

Cupcakes are best when stored well covered for 2-3 days.