Garden Eggs and Plantains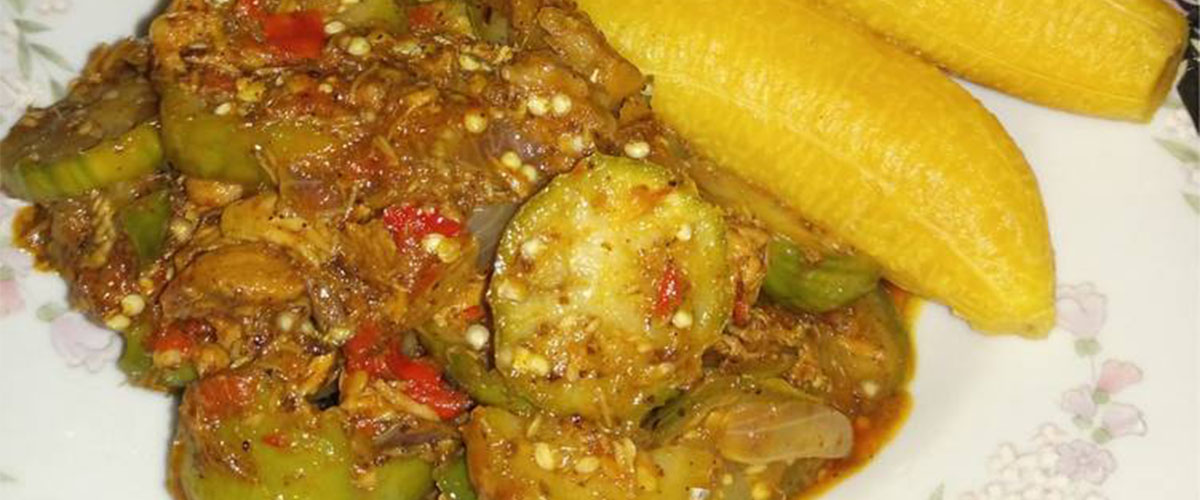 Garden is a natural source of vitamin B such as thiamin, niacin, B6 and pantothenic acid that helps the body in the proper use of fat and protein and also contributes to the nervous system positively. Vitamin B plays a vital role in promoting good health and well-being.
Ingredients
10 big garden eggs

6 large tomatoes

½ cup of crayfish

1 cup dried fish

1 cup palm oil or vegetable oil

1 onion

1 habanero pepper and salt

1 large seasoning cube
Preparations
Boil your garden eggs until tender.

Take off their light skins and place peeled garden eggs in a bowl.

Use a wooden spoon to lightly mash them.

Chop onions and sauté them. Add in tomatoes and fry until acidic taste is lost.

Blend your crayfish and add to the pot and stir for a few seconds.

Add pepper, dried fish and all seasonings.

Add in mashed njakatu and allow to simmer for 5 minutes while stirring from time to time.
Your njakatu stew is ready and waiting to be devoured. Serve with boiled plantains and enjoy your meal.