Elema: My Journey as an Entrepreneur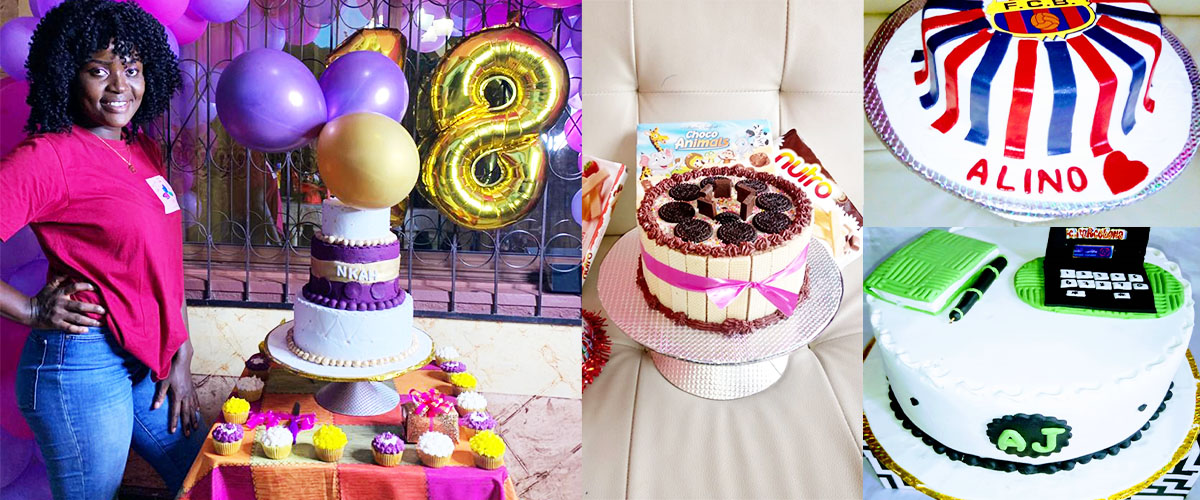 Elema Mbandi sElizbebeth hails from Ndian division in the south west region of Cameroon. She is a young entrepreneur dealing in the baking of cakes and pastries. She also does in-house décor as well as the empowerment of youths who wish to excel in the same domain. In an exclusive interview with 100% Jeune, the young Boss gives us insides to her dallies.
"I have been able to empower some 30 youths (orphans, internally displaced persons, and the less privileged) who are now flourishing in their respective businesses. I do this through the organization of workshops in collaboration with some Buea based Non-Governmental Organizations''. Being a holder of Bachelor of Science in women and gender studies, sociology and anthropology, Elema is a social entrepreneur with a passion for kitchen activities.
Elema's Velvet cake and pastries is an enterprise which mainly deals in baking cakes and pastries for events such as anniversaries, birthdays, weddings etc. the prices range from 15000 and above for whatever concerns cakes, fried rice and chicken. Other pastries as well as salad cost from 5000 upwards.
"My enterprise is home-based for the moment since we are still working on a suitable site that will harbor all our services." To the young boss, the proliferation of other enterprises offering in the same domain as her makes the competition very stiff, hence making turnout a little bit slow.
Nevertheless, the fact that she does deal only with cake alone makes her stand the test of time. Also, her ever steadfast presence on social media platforms helps her to advertise her products and services which brings her a steady market.
By Desmond Mbua