Easy to make stuffed cabbage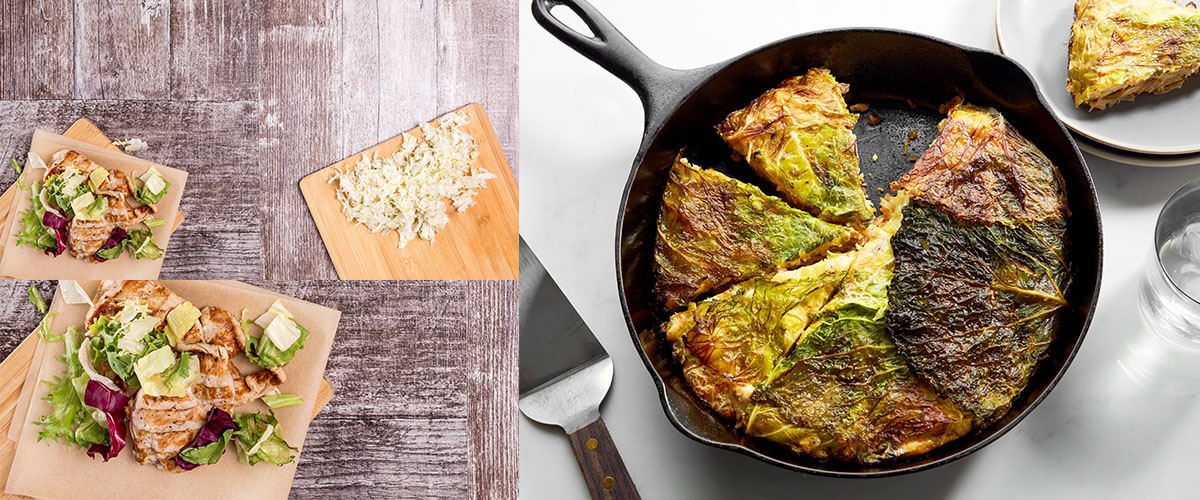 Stuffed cabbage and potatoes is a nutritive and delicious meal rich in protein and good family lunch times
Ingredients: for four people
• 1 Green cabbage
•1 kilogram of Ground meat
• 5 Tomatoes
•3 Egg
• 2 big Onions
• Pinch of White pepper
•Pinch of Salt
• 10 Potatoes and a Cube of Butter and some vegetable oil
Recipe
1. Put the meat in the pot, add the eggs, stir and cook it for about 30 minutes
2. Immerse the whole cabbage leaves in boiling salted water for about 10 minutes then take them out, taking care not to tear them, drain them.
3. Cook the potatoes in previously salted water and mash.
4. Sprinkle nutmeg powder in the potatoes
5. Wrap the resulting mixture in the centre of cabbage leaves.
6. Put the little cabbage in a baking dish, a little oil and brown for about 30 minutes (cover with aluminium foil if necessary).
7. With the rest of the cabbage (small leaves) and the stuffing, cut the cabbage into quarters and cook it in water.
8. I coat a gratin dish with a little olive oil and spread the cabbage at the bottom of the dish, put the rest of the stuffing on top, possibly add a little oil on top and put in the oven for about twenty minutes (if there is no oven put in an aluminium pot and cover well).
And to be accompanied with a good glass of wine!