Beet root Juice recipe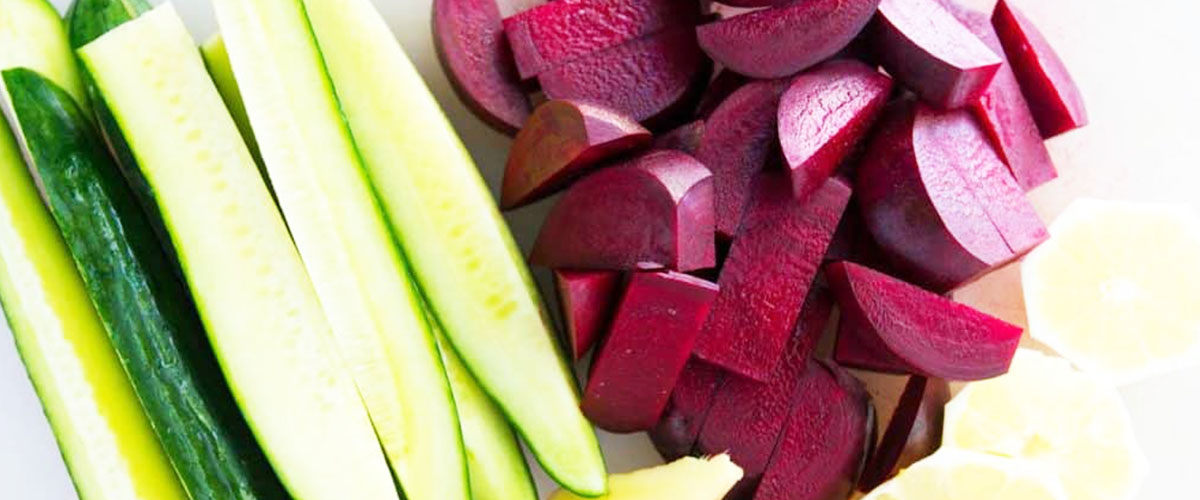 Beet root, a wonderful vegetable helps maintain good cardiovascular health. The juice is a simple mix of red beet root, apple and celery.
INGREDIENTS
1 small red beetroot
1 large apple
2 celery stalks
carrot
½ lemon or lime
½ inch small piece of ginger peeled
PREPARATIONS
Wash all vegetables and fruits in running water and pat dry them.
Peel and cut beetroot into long slices. Cut apple into long pieces and remove the core. Peel and cut carrots into long pieces. Cut celery into long pieces.
Blend the ingredients one at a time with the use of a juicer.
Process all ingredients (beetroot, apple, carrots, celery, ginger)
Squeeze the half lemon into prepared juice and stir well. Pour it into chilled serving glass and serve.
Drink and enjoy!
Prepared by Che Engochan