Clubbing in the time of coronavirus: Youths Adjust to the new normal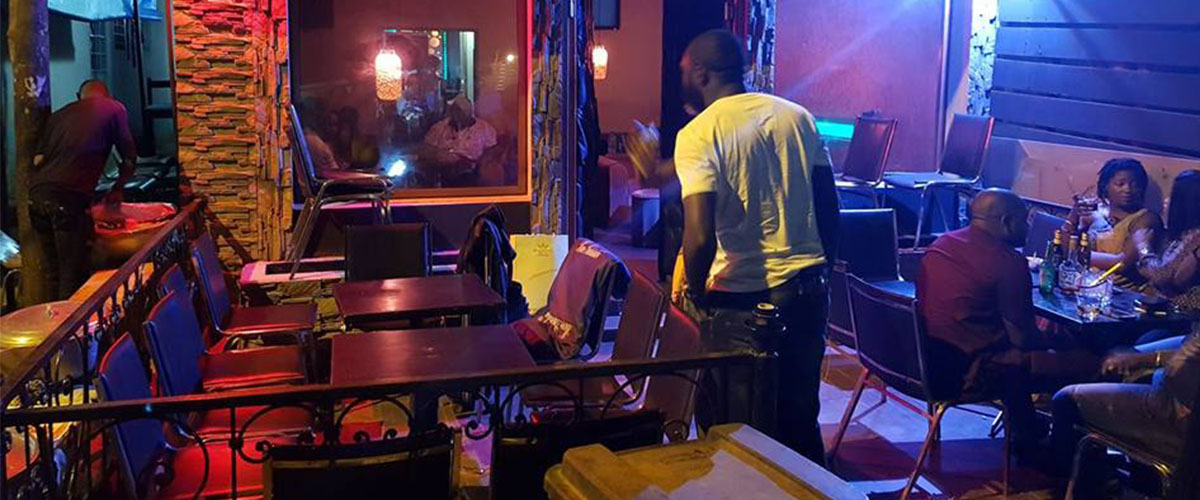 "5 slices of roasted chicken, two shawarma, and please don't forget to put pepper by it. Oder! For reserved table 12". 5 to 10 minutes later, you are served but sadly, there isn't enough space on the table that is now full of assorted drinks and shisha. This scenario, typical of a Saturday night during the holidays at a popular night club or snack bar in Yaoundé, makes one dizzy. With covid-19 on every surface you touch, are things still the same? 100%Jeune, in this month's publication, sought to find out the realties with regard to students' parties during this corona period.
For Day Students:
Clive AKA Vonto is an upper sixth student from NESCAS Yaoundé. He is a popular student party and chill-out organizer. The last major party he organized dates back to February during the youth week. But the outbreak of the coronavirus pandemic has slowed things down for him and his crew. "The party we shall organize this time shall see a huge change in time. Usually the party starts at 6pm and ends at 3am, but because of the coronavirus pandemic, we are forced to begin the party at 1pm and end at 6pm," he said.
Thierry, AKA Fantom of the Government Bilingual Practising High School of Yaounde holds the thought that the virus doesn't even exist. "After taken about 1-2 bottles of beer, you are forced to get up and dance, I have done it for a while now and I am still on my feet. Besides it's difficult to respect all those measures, though I follow the crowd to wear a mask and wash my hands. We have to rock one way or another".
For Boarding Students:
"Yasass, rockaphelas, prettiz, fetaz and standards". These are certainly not names of people, or institutions. They are simply names of the different parties organized by students from different schools during holidays. Throughout the school year, these parties, mostly dedicated to students, bring together a particular number of students (about 10 – 20), based on affinity, class or social background. Each student is often expected to contribute a particular sum. Contributions range from 45,000FCFA to 100,000FCFA for a VIP party, which consist of renting a whole club for a night, and hiring musicians and a DJ. This is mostly applicable only to well-to-do students mostly from the boarding schools. For the modest students in a day school, the contributions range from about 5,000 to 15,000 per student. Here they just make a reservation in some popular clubs, recreational sites or even a house party.
To club/restaurants owners:
Coronavirus pandemic is also having a heavy toll on the turnover of popular night clubs and renowned snack bars in Yaoundé like Bonanjo, Snap Bugger, Mirrador, and Loisir. These clubs which before the outbreak of the infectious disease used to receive dozens of reservations from students during the holidays, now lament the slow turnover of business since the outbreak. An executive staff of the Bonanjo night club in Biyem-Assi who prefers to remain anonymous, told 100%Jeune that his club now operates only with the downer section, as the number of students and youths who mostly do reservations for the VIP sections to organize parties has drastically reduced, as a result of covid-19. The manager of "snap bugger" in downtown Cradat in Yaounde, Asuba Anyang, told 100%Jeune a similar story.
"Before the pandemic, we could receive about 7 to 8 reservations from students, but now, we are only receiving about 4. We used to make a sale of roughly 200,000FCFA but today, we make just about 40,000FCFA." he said.
For the Police Force:
Mr. Jules Choupo, a Police Officer at the Yaoundé fifth district police station told 100%Jeune that patrolling at night in his peace keeping routine during this coronavirus period is a lot quieter as less parties and clubbing from youths is the order of the day. The result is less fighting, vandalism and arrest. He says the fear of contracting coronavirus has brought things to a standstill.
100%Jeune has discovered that Covid-19 has greatly influenced the organization of parties by students and the youths during the holiday period. A phenomenon which to an extent, can be seen as a blessing in disguise. For, it's unarguable that youths, for fear of contracting the deadly virus, now learn to be responsible, save money for much more pressing issues unlike spending it on beer which often leads to immoral practices. The brunt is mostly borne by club owners and bar tenders who are now witnessing a considerable reduction in their turnovers.