Miss Cameroon 2021 is on the track !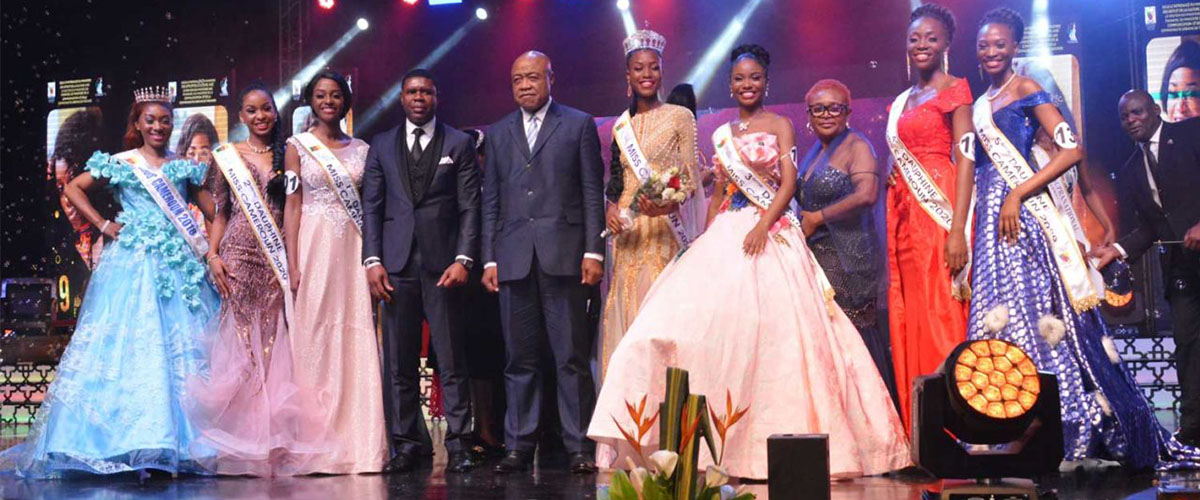 The 15th edition of the national beauty contest was launched on November 3rd, 2020 in Yaoundé. This was during a press conference organised by the organising committee of Miss Cameroon (COMICA).
The encounter with the press was a way for the organisers to officially let interested candidates know that entries for this new edition of the contest have been opened.
The eligibility criteria and the theme of this upcoming edition were mentioned at the press conference. This 15th edition of Miss Cameroun is placed under the theme: « Beauty at the service of health ». As the Director General of COMICA, Ornela Daniela Emane explains, this theme is inspired by the Covid-19 pandemic which should be a reflection to the ongoing worldwide health crisis. She further insists on the fact that if the pandemic persists, all activities in line of the said event will strictly respect the Covid-19 barrier measures.
Concerning the innovation of this edition, COMICA announces that a magazine will constantly be published to give updates of the regional phase of the contest. They also said there will be a significant progress in the organization of the competition and a live coverage of the pre-electoral activities on their social media platforms.
Activities of the competition are to start February 25th, 2021 with the regional phases, and to end on December 19, with the national final and the crowning of the 2021 Miss Cameroon.
Eligibility criteria for Miss Cameroun 2021
Be a Cameroonian; Have a minimum height of 1m68;

Be single without a child;

Have an excellent reputation;

Being able to speak her mother tongue;

Be educated
Calendar of activities
25 February – 5 March 2021: Grand North regional final in Garoua
13 May -23 May 2021: Grand West regional final in Dschang
15 July – 25 July 2021: Grand Littoral regional final in Douala
16 September – 26 September 2021: Grand Centre regional final in Yaounde
5 November – 19 December: Block stage in Yaoundé for the finalists
19 December 2021: Grand final