237 Artists blew up in 2021!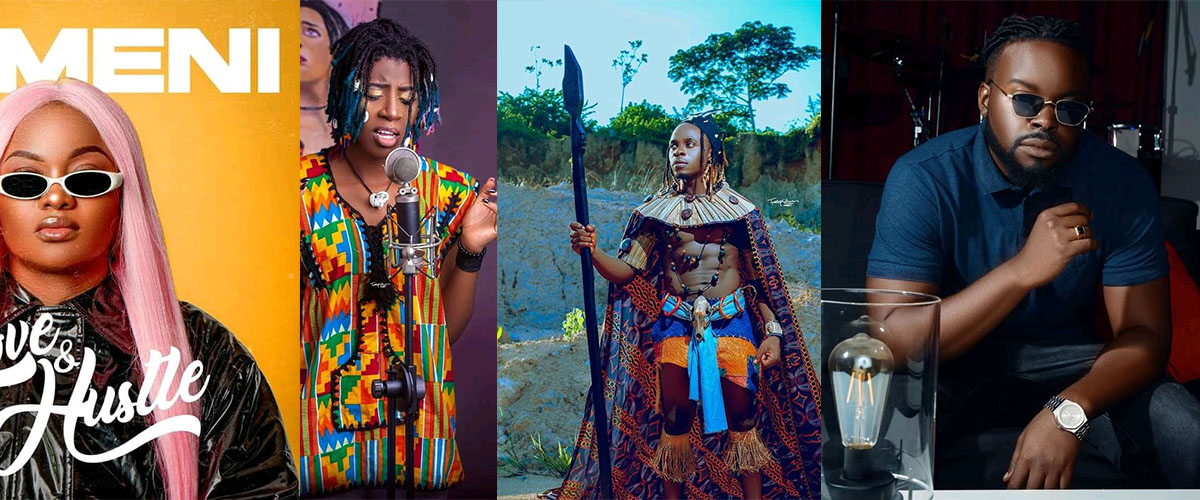 Today we have a lot of upcoming musical artists in Africa who are celebrities too. Every year in the music industry, an artist becomes remarkable by his or her artwork or by sponsorship. We've put together a host of the most involved 237 artists this year for you. Check it out
"Kameni Pon dis one again…"
In 2021, let's start with Kameni aka Boss Lady, she has been dropping back to back hit songs since she started music. In 2021, she dropped her latest street vibe. Bolo in which she encouraged every youth to hustle. Bolo touched the hearts of many Cameroonian music lovers as it paints the reality of Cameroon.
"Vernyuy Tina, musica ahh ehh…"
Talking about Vernyuy Tina, most Cameroonian music lovers always welcome all her projects due to her Uniqueness (always including her dialect in her tracks). She entered 2021 with a track entitled 'Weh Weh'. After a month, she drops a hit single entitled La B.A.D. Weeks later, she published 'Silver' which is her most trending single in 2021.
"This one is for my army, El Chapo sing for you…"
Tzy started the year 2021 with collaborations. With many big artists like Stanley Enow (Amen) , Cloe Grae, Kamani, Dj Sillas etc. Even though he lost his dad, he still stood up strong and dropped his trending soul touching single entitled "Stranger".
"Yemahhhh…"
Locko entered 2021 with the hit single Même Même Choses. Followed by his Locked-Up Series which he released weekly from April 19th to May 17. LOCKO showed us his acting skills in the short film "Au Mariage de ma Go'. Locko is nominated winner of best male artist in the Canal D'or awards 2021.
"Je m'appelle Vivid…"
After success in 'Ngondere' song in 2020, Vivid has been very versatile in the industry. He goes to Dubai in 2021 to compile 'Yamo' love song with popular Video Director V2M. Yamo was welcomed by music lovers home and abroad. A plus to him is his cover of a trending song entitled Jennifer by Nigerian female singer Guchi entitled 'Jennifer Reply'.
"Coucou oh o o, ne wa e e e e …."
Always on the mind of many Cameroonian music lovers due to her sweet voice, simplicity and consistency, Dipanda secured this spot gearing from 2021 with songs like Quand Tu N'es Pa Là, Coeur en Cage with the Congolese star singuila. In 2021, she published one of the best albums.
"Oh Tchapeu tchapeu… Dire le ca… le ca…"
From a small neighbourhood in the Capital City of Cameroon, explodes a youngster singer Happy d'Efoulan who recorded a hit single "Tchapeu Tchapeu" and it was one of the biggest songs in 2020 that cut across the year 2021. The singer played a big role in exporting the new "Mbole" genre far and wide. He is the winner of Canal D'or revelation of the year.
'I know say yi no easy mais on va gerer eehh''
"Mr Leo on the flow…"
Referred to as 'Lion of Africa' by his fans, Leo doesn't play when preparing his project. He took 2021 like a storm by dropping a traditional song entitled which makes him featured on big Medias like the BBC etc.
"High man General..."
Salatiel dropped one of the biggest albums in Cameroon entitled 'African Represented'; some tracks featured international and National artists like hip hop rapper Pascal. The album also recorded some impressive numbers of sales and streams.
"Pass me the lighter…"
In 2021, Magasco dropped a bigger song entitled Give and immediately launched a Challenge that saw some big rappers in Cameroon like Mic Monsta, Show Yoh, Gloe Grae took. The trend of Give was like wildfire as almost all upcoming artists also took part in the Challenge 2021. Entitled chill Produced by Chinjong Chinjong which is making waves home and abroad.
"Gimme the mic yo"
After starving his fans for 7 months, power house entertainment head boy, Cameroonian rapper and afronjang serial hitmaker Ko-C drops his official song of the year 2021 entitled chill. After great success with the hit song titled 'calecon' featuring singer coco Argentee in 2020.