Wizkid parades with Naomi Campbell for Dolce and Gabanna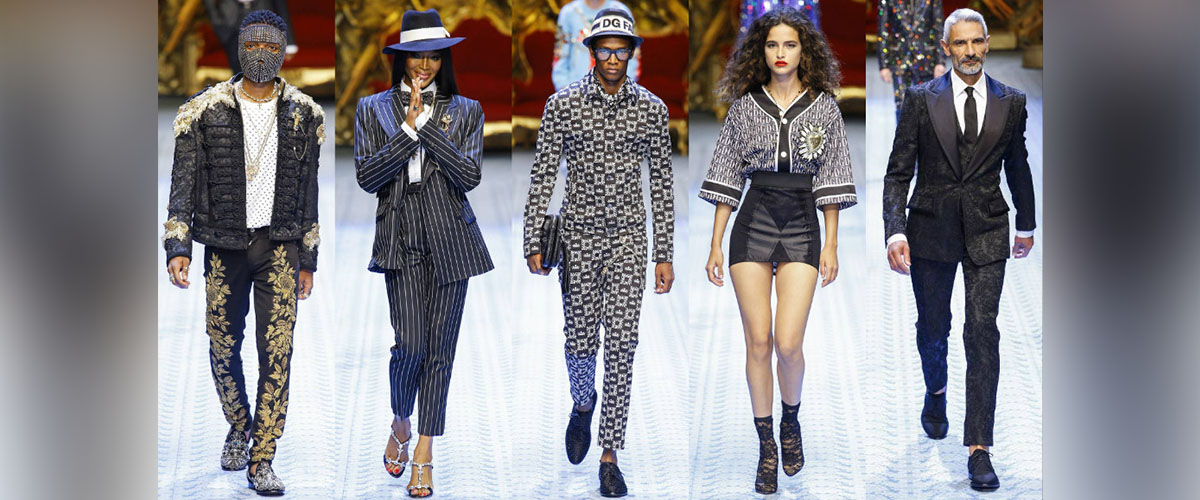 The Nigerian singer aged of 27 has proved to his fans that he is not only a good singer and dancer but also a good model.
During the Milan Men's fashion Week last Saturday, the Nigerian star has embarked in modelling by parading for Dolce and Gabanna during its Fashion Show to present the new Spring/Summer men's collection 2019. Alongside the popular British Ex top model and actress Naomi Campbell and the English rapper Tinie Tempah, Wizkid appeared wearing a beautiful stylish gold and black outfit accompanied by luxury jewelries and a studded mask which covered his whole face.Let say these two (Wizkid and Naomi) give the impression to be new best friends since she was present during his "sold out" at the Afro-Republic festival in London and their relationship seems to be become more deeper than we expect.