Valentine's Day packages, an amazing way to say "I love you"!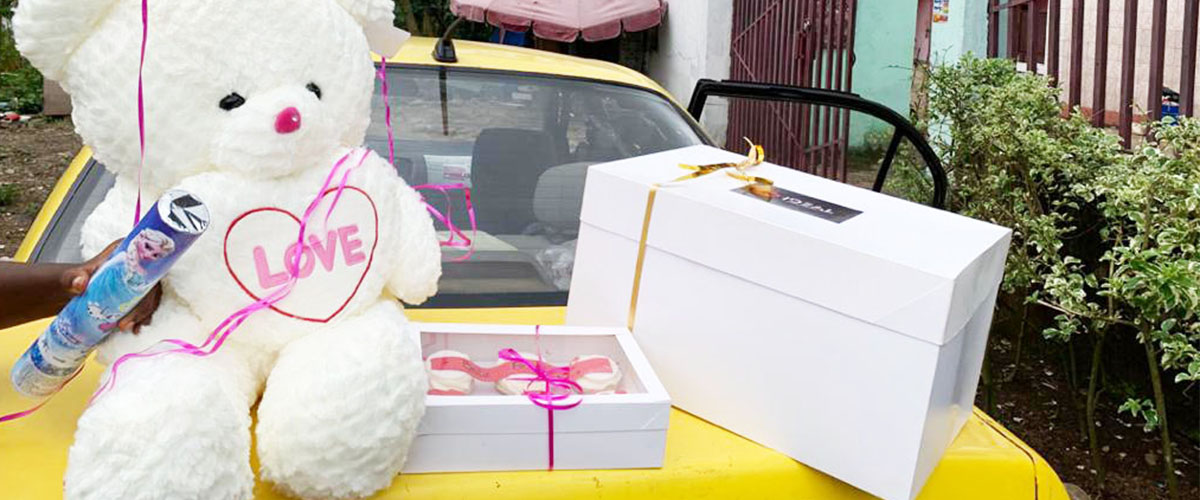 We can observe many activities surrounding the feast of Saint Valentine's Day and the outburst of trending ideas still in the spirit of sharing and caring.
Generally, we consider Valentine's Day as lover's day or a day only meant for those who are in love. But, this is not true, anyone and everyone can celebrate this beautiful day in their own ways. Appreciate those who care for you: It is a good day to appreciate the love and care of all those for whom you matter a lot.
It is however amazing how lovers go out of their way to show their partners how much they mean to them during this same occasion.
We set out to discover the different packages available on our markets for Valentine's Day, what they are composed of and the cost depending on each individual's pockets. Just so everyone has the opportunity to show love.
Visibly the gift packages depend on the needs for example gifting service or the already parceled gift to be handed to the individual in question
The commonly noticed package during this season is what is called the classic gift basket, just like its name indicates it is a basket which is made up of a lot of goodness.
The first option here is a composite of a bottle of wine which could be red, white or simply sparkling for the pop-up effect, a pack of chocolates either white or brown chocolates a personalized card with an I LOVE YOU message inscribed to the sender accompanied by a rose flower. It ranges from 20.000CFAF to even 50.000CFAF depending on the density and the brands chosen
The premium package on the other hand takes the gifting to another level this time instead of proposing them a whole range of gifts to choose from, we helped them put it in various sets so one can easily pick. From organizing a romantic dinner at home, to surprising their lovers at their office with musicians and a gift, to presenting a buttercream cake whose design you have the liberty to pick. These service ranges from 50.000CFAFand above
Also there is the possibility for people to try something in the adult theme that is, for those who are more sexually oriented in their relationships and feel the need to try new things.
You will find on the market personalized frames which range from 10 to 20 thousand with poems and the name of their lover inscribed in it gigging a really wow goose to the receiver whoever it is.
You are allowed to go out of your way and think out of the box as love has no price and it is a real source of peace of mind.
Presented by Rhoda Abi with the expertise of a Moukouri Monique Massoma founder of
https://www.picuki.com/profile/myideal237