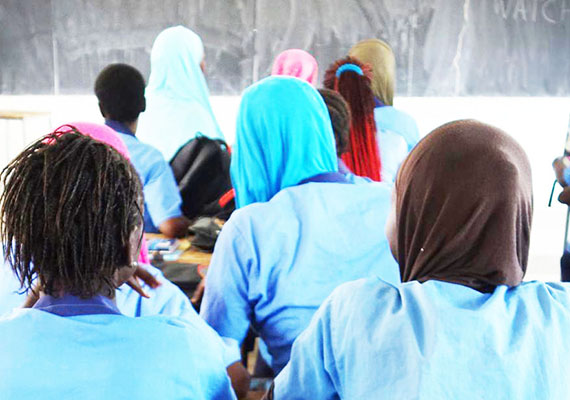 This is a very common phrase now a days within schools in our contemporary society. The young girl or boy who unluckily catches the eye of the teacher or mentor is always in a fix, because these people can't control themselves hence their marks always suffer.
According to the UNESCO Report School violence and bullying: Global status and trends, drivers and consequences published on October 8, 2018, one in three girls and one in five boys experienced sexual violence in school in a study conducted in seven Asian countries, the Caribbean and sub-Saharan Africa. For the UNWOMEN Data-base in Cameroon, young girl is always the primary victim of sexual assault be it at work, or any other area of public interest, the superiors in control always find a means to ask for sexual pleasure from these helpless girls. The most pitiable aspect of this sexual charade is that these victims are tempted to think it's a taboo to talk about their experiences in public. Either for fear of stigmatization from one's peers, or better still for a complete expulsion from class or work by the mentor.
Girls! We can talk to our parents at home, or better still report in case of any such incident to the most superior authority of your institution and the police in case of any resistance. Also in other to avoid such cases, and on your part, always be decently dressed and be of good morals in other not to fall prey to such immoral advances.
Sources: School violence and bullying: Global status and trends, drivers and consequences