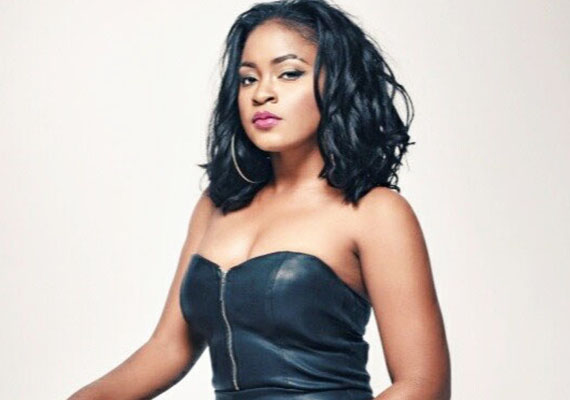 In just less than two years, this beautiful artist has succeeded in implanting her marks in Cameroonian urban music and is actually the role model of most Cameroonians as their love for her works keep growing as days goes by.
Born on the 11 of January 1991, "Melanie Ngoga" (Mimie) discovered her passion for music and movies at the age of only 9. Ever since then she has been singing until she obtained a master in Business Communication and Marketing and then, decided to follow her passion as an actress. She acted in two Cameroonian movies; "Paradis" and "Et si c'etait vous? all produced In 2011. Also, the second movie received an award at the Seattle Festival in the USA. She also continued her acting passion by modeling in music videos of some popular Cameroonian artists like Ndedi Eyango amongst others. After havent taken a satisfying tour in movie industry, she concentrates on her other passion: music were she releases her single "Dance fi U"; the reaction from her fans helped pin point some short comings with regards the song as it was purely in English. She then decides to ameliorate her songs and promote bilingualism by releasing "Dona"; a successful love song which seized the heart of many Cameroonians and helped her to be more and more popular. Because of her lovely voice and stunning personality, many other Cameroonians artists such as Locko, KO-C, and Dj Zoumanto decided to collaborate with her by using her as a model for their music videos.
After an adventure filled with wonders, Mimie does not intend to continue working hard in order to satisfy and seize more fans in Cameroon and in the world at large.