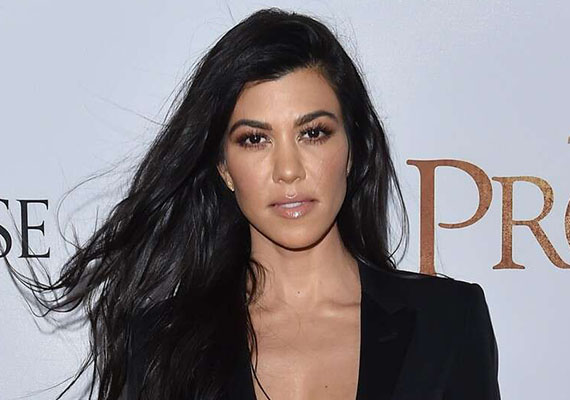 Kourtney's desire to take a small step back from Keeping Up With The Kardashians, KUWTK, was a strong storyline this past season, and previews for the upcoming season 18 show that it's still a major source of contention between herself and Kim Kardashian. It's been months since Kourtney Kardashian told Kim and Khloe that she needs to take a step back from filming 'KUWTK', but she says that they're still having trouble understanding.
Three months after the shocking episode aired, during which Kim and Khloe Kardashian confront Kourt about her lack of screen time, the Poosh founder spoke to Health Magazine about where they stand. "I've been taking less time with filming and, in general, with work," Kourtney explained during a larger conversation about her healthy lifestyle. "My sisters don't like when I say 'setting boundaries,' but it's more about a schedule." she said.
The 40 years old American TV personality and mother of 3, added that with that freed up time from filming the show, she is going to focus on the things that bring her happiness, fulfillment and are enjoyable. "I try to make myself available to my kids to really be a mom. And I want to be in charge of my time and schedule in order to do the things that are bringing me happiness." In the future, Kourtney said she'd like to take piano lessons, learn how to dance salsa, go skydiving, and do the splits. She'd also love to go on a solo trip to Switzerland, the magazine added.
Recently, in an interview, the founder of lifestyle brand Poosh revealed that she is leading by example in her quest to help women have healthier lives. Kardashian opted to post a photo from her Italian vacation without any Photoshop or edits, which drew praise from fans who commended her for embracing her flaws (stretch marks). Kourtney confidently told reporters "I've had stretch marks since eighth or ninth grade on the side of my booty. I never cared about them – I like them," she said.
Source: Hollywood.com