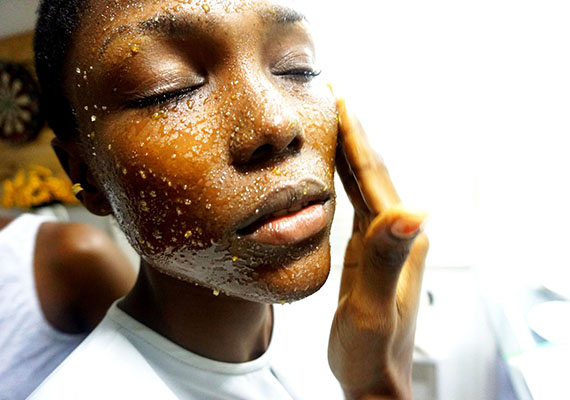 The beautician by name Charlotte Aboh, proposes Sweet Vanilla sugar scrub to be used to clean black skin and makes the body more moisturized. In order to produce this scrub, the following ingredients are needed;
½ cup brown sugar;
½ cup coconut oil or avocado oil;
2 table spoon honey;
5-6 tea spoon of Vitamin E;
¼ tablespoon pure vanilla extract.
To prepare the scrub, mix all the ingredients together till you obtain a wet sand consistency and store it in a jar. Massage it on your skin properly or use an exfoliating brush and move in circular motions on your skin. Wash it with lukewarm water, dab your skin with a warm towel and don't forget to moisturize your skin after you are done. This will bring out the extra beauty in you and a very good texture of your black skin.
Presented by Che Engochan with the expertise of a beautician Charlotte Aboh