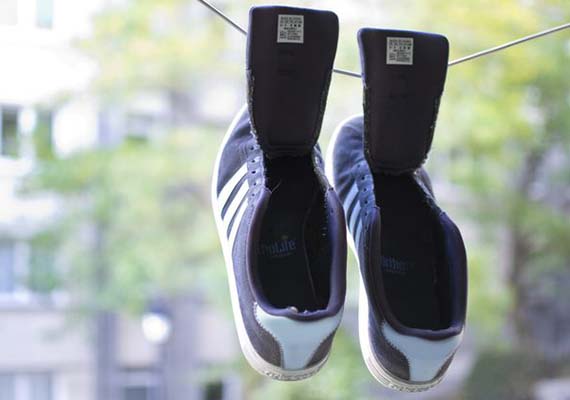 The dry season is back. This is the period during which your body sweats a lot, especially your feet. Your website gives you some tips to keep your shoes from smelling bad.
Washing your feet: many people neglect their feet while washing. However, bacteria can find many nooks and crannies in the surface of the skin to hide. Be sure to use soap and a scrubber to wash your feet clean in the shower. Make certain that your feet are completely dry before putting on socks and shoes ;
Wearing socks: always wearing socks if it is possible. While it may not be appropriate to wear socks with high heels, it is a good idea to wear socks with all other kind of shoes, from loafers to running shoes. Socks will wick away moisture from the feet helping to keep them dry. Remember to wear a different pair of socks each day ;
Rotating shoes: Avoid wearing the same pair of shoes for more than one day. This may not be so difficult for women who have several pairs of shoes to choose for work, exercise and relaxation. This gives them a chance to air out and helps keep odors from building up. But for men who may not have several pairs of shoes, the following tips can help ;
Air Out Shoes: It may be a good idea to hang up shoes outside on a clear and dry day to help them air out. This is a good option to dry out shoes when they get wet too ;
Using Odor Absorbing Powder: Sprinkle the inside the shoes with an odor absorbing powder, such as Baking soda, Odor Eaters, foot powder, or salt.
Source : www.ebay.com