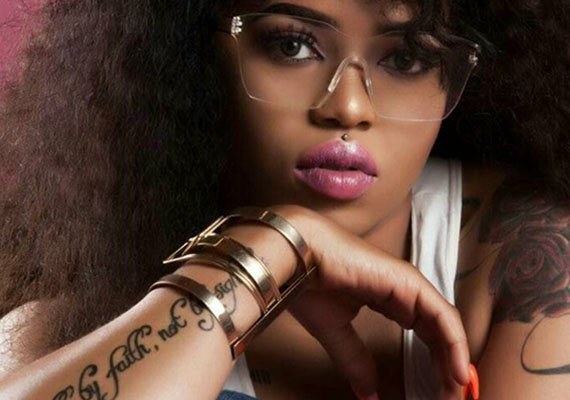 Blanche Bailly is a Cameroonian singer. Her debut official single 'Kam we stay' released in August 2016 welcomed her into the music scene and since then, it has been hits after hits for the singer today, celebrated as one of Africa's best.
Born on august 8 1995 in Kumba, Cameroon, Tatah Larinatte Baily aka Blanche baily is a talented and hardworking young Cameroonian artist who has been rewarded with nominations for Best Female Central African Artist at the AFRIMA, Best Urban and Revelation of the year at Canal D'or and winning Revelation of the year at Balafon Music Awards in 2016.
She made her debut with music while in the UK, where she met a Cameroonian artist who hooked her up with her first studio session. Back then the artist went by stage name 'Swagger Queen'. By 2015, she released her first single 'Killa' produced by Ayo Beats. She later got in contact with Cameroonian-based music producer Mr. Elad who wrote her first official single 'Kam we stay' in 2016 produced by Cameroonian-based producer Philbillbeatz. Ever since then, the artist has been on top gear as she later dropped more hits like; 'Dinguo, Bonbon and most recently 'Ndolo' and 'Ton pied, mon pied' and her latest Hit 'Argent' and "Mes Respects". Blanche has performed in sold-out shows within Cameroon and countries like Gabon, Malabo, France, and Geneva, and in 2018 did a successful Europe club tour.