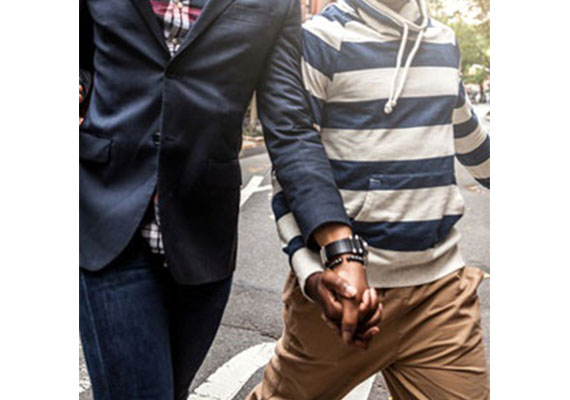 MSM and the transmission of HIV/AIDS has become a major concern for all. Ms. Fankam Nina, a Senior Nurse at the Elisabeth Glaser Pediatric AIDS Foundation (EGPAF) enlightens us on this phenomenon.
Men who have sex with men who have sex or engage in sexual activity with members of same sex. They may identify as gay, homosexual, bisexual, pansexual or heterosexual or dispense with sexual identification altogether. In Cameroon, the prevalence among the adult general population is 4.3 whereas the prevalence among men who have sex with men (MSM) is 24.2 % in Douala and 44.3% in Yaoundé. Based on National Strategies put in place in response to HIV and AIDS (2011-2015) in Cameroon, MSM are identified as key populations. This group is characterized with concentrated epidemic which principally fuel the transmission of the HIV infection to the general population.
Ms. Fankam Nina says several reasons account for the prevalence of this phenomenon in the community. Lower level of education, preference to be receptive, lower frequency of condom use, drug usage, higher number of sexual partners and the fact that people are suffering from sexually transmitted diseases are reasons that go a long way to multiply the rate of HIV/AIDS in the community as far as the phenomenon of MSM exist in the society.
She adds that "the population is at a higher risk due to the fact that there is a high prevalence among married MSM couple with lack of knowledge about their HIV positive status which poses a high risk of HIV transmission to their wives". Also, women partners of MSM, especially their wives may be at a higher risk of HIV due to their male partners high risk of sexual behaviors that include having a large number of male and or female sexual partners, combined with their inconsistent condom use with both male and female partners. Due to this effect, the population is at a very high risk of multiplying the HIV virus in the society at large.
Presented by Che Engochan with the expertise of Fanka Nina, Senior Nurse EGPAF