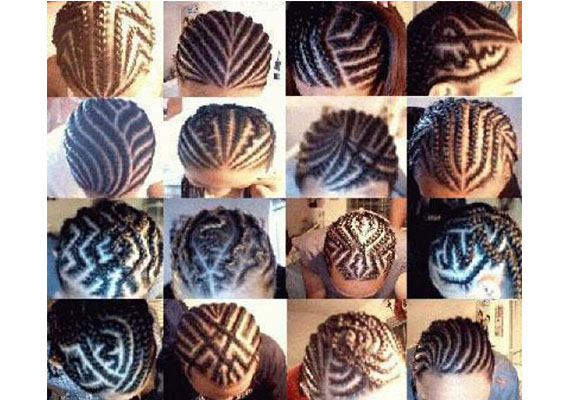 It is the back to school period where there is a change in the various hair styles of students. During holidays, we could notice a handful of youths copying a lot of styles in fashion like rasta, styling with hair product etc. With back to school, the latest hair style is braiding in all its forms which is usually called 'Bakala'.
'Bakala' braids is a type of hair style which is a complex structure or pattern formed by interlacing three or more strands of flexible material such as textile yarns, wire or hair.
Before braiding, brush the hair to smooth out any knots or tangles. Starting at the hairline, gather enough hair from top of head to start a regular braid. Divide hair into three equal sections. Hold right section in right hand, left section in left hand and middle section between thumb and another finger of either hand then repeat the move till the end of the hair to have your hair braided. You can do this every week to have a clean scar and look neat for school. Most youths will turn to this hair style due to the fact that it is a school requirement. Bakala does not take much time and it makes youths to look presentable and smart for school.